I found this in the back of the refrigerator today.
Okay, that's kind of a fib. I've known it's been there for awhile. Probably since the day after Max died. I just...couldn't deal with it, so it slowly got pushed further and further back. Out of sight, out of mind. 
After he was gone, I hastily dumped out the litter and scrubbed the evidence of his final decline out of the carpets in our bedroom. I boxed up his unopened food for the shelter and added Puppy and a tuft of his fur to the memory box we'd prepared for Ceiba.
But this stupid, half-empty can of food? Hey man, it's a process. Don't rush me. 
Yesterday I created two separate GoFundMe campaigns to raise a little money for the two animal rescues we adopted from -- Tara's House and Kitties & Pitties. A couple Facebook friends had suggested something like that after Ceiba died, or asked where I'd like donations be made in her name. I remember thinking that was a good idea, but much like the can of cat food, couldn't really deal with actually doing anything about it at the time. 
The Maximillian Thunderdome Memorial Fund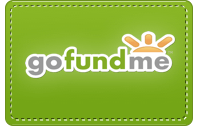 The Ceiba Hamsterdog Memorial Waffle Fund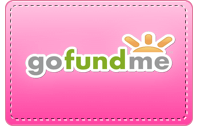 Adopting the new pets was...IS...the best thing we ever could have done. No matter what anybody else thinks of the somewhat accelerated timeline, I can't imagine not having Beau (and now Rey and Finn) around, to keep us company, to keep us smiling, to take a small edge off the massive grief still lurking below the surface. I'm so grateful for what these organizations do, especially since there's little doubt that Beau, Rey and Finn wouldn't be alive right now without them. 
There are no gifts or incentives or any bells and whistles for donating (and here are other, more direct ways to help and donate, if you're so inclined), other than my personal thanks and...I don't know, you can go ahead and feel good about yourself for the rest of the month, with my blessing? I'll mail you an imaginary unicorn? Pledge to have at least one small personal disaster involving my shoes this weekend? Ideas welcome. Also monies. 
We seeeeeeeeee yoooooou.